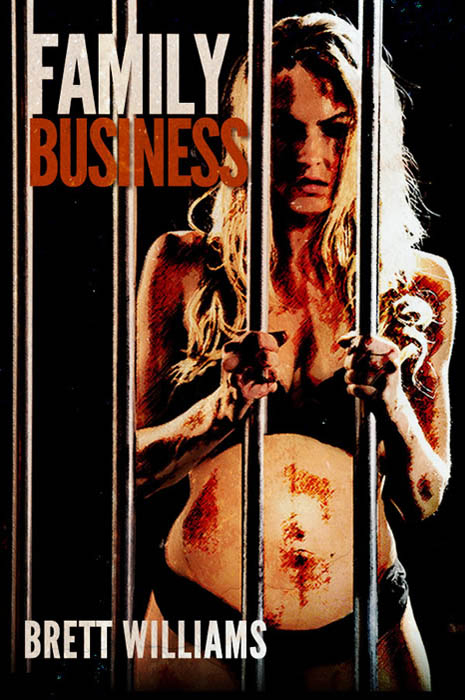 Release Date: September 5, 2014
Length: Novel
Format: Ebook and Audiobook
Available through these and many other retailers:
Amazon | Amazon UK | Barnes & Noble | Kobo | Google Play | IBooks
Available on audiobook at audible.com and amazon, and is narrated by Joe Hempel.
Unable to convince her husband they are ready to become parents, trophy wife
Erika decides to buy a puppy. She heads into rural Missouri in search of a
Yorkie pup, only to find more than dogs caged in the barn of a secluded
puppy mill…
After the death of her mother, Bobbie Jean finds herself living with her
aunt and uncle at their rural farm. Without many options, she begins to sell
her body to anyone to turn a quick buck. But when she discovers Uncle Levi's
dirty secret in the barn, Jean must decide whether to join the family
business.
EDITORIAL REVIEWS
"If you like hardcore, and I mean Hardcore with a capital 'H,' horror with purpose, and are able to find the value in movies like HOSTEL and can appreciate the tenor of stories like AMERICAN PSYCHO, then you will absolutely love this book." –Cheryl Anne Gardner, POD PEOPLE
"This was a fun book! Okay, so I know it was horror and I don't know if I'm supposed to think it was fun, but it was. It has some twists and turns that are expected, but the author takes these expectations and bends them into something else. Williams really owns them. He does such a wonderful job of allowing the characters to speak for themselves and by the end of the book, the suspension of disbelief is still gnawing at your brain. I would definitely rec it."–Saranna DeWylde, author of HOW TO LOSE A DEMON IN 10 DAYS
"Brett Williams is a writer who hooks the reader from the first sentence and holds that interest until the last. With Williams, you are guaranteed to be entertained." –Mark Allan Gunnells, author of THE QUARRY
"Bottom line, FAMILY BUSINESS will not be for everyone, but for those with a literary taste for this kind of vicious, bloody, no-holds-barred horror, it's practically a must-read." –Mark Allen, author of THE ASSASSIN'S PRAYER