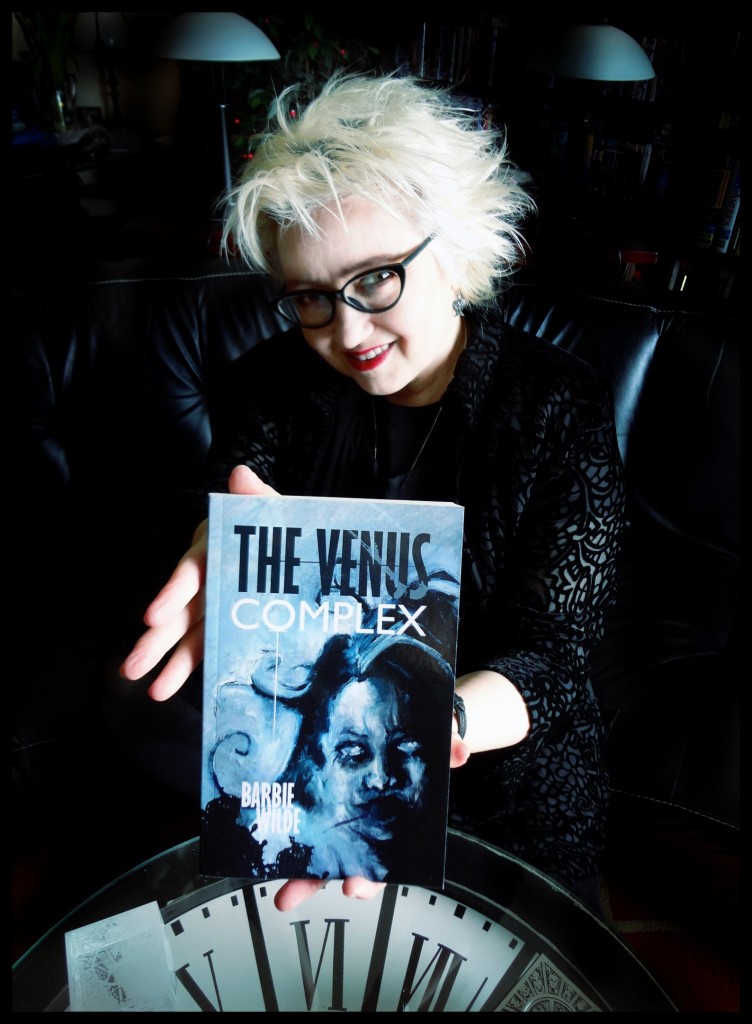 Fellow Hellraiser Cenobites Doug Bradley and Barbie Wilde are delighted to announce their collaboration to produce an audio book of Wilde's diary-of-a-serial-killer, dark crime novel, The Venus Complex, published by Comet Press. Production starts soon and the working release date is May 5, 2018.
Doug Bradley is most famous for his role as Pinhead in Clive Barker's Hellraiser and the seven sequels that followed. Doug also starred in Barker's Nightbreed. Other film appearances include Killer Tongue, The Prophecy: Uprising, Pumpkinhead: Ashes to Ashes and Wrong Turn 5: Bloodlines. Most recently he voiced Nyarlathotep in the animated film Howard Lovecraft And The Frozen Kingdom and its sequel Howard Lovecraft And The Underwater Kingdom.
Doug's first venture into audiobooks was Barker's novel Mister B. Gone for which he won a Headphones award from Audible. This led to the series Doug Bradley's Spinechillers which started with Lovecraft's The Outsider (which won an award at the HP Lovecraft Film Festival in 2008) and resulted in a box set of more than sixty stories hailed by Audible as "the world's biggest and best classic horror collection" and by Guillermo del Toro as "remarkable." Further additions to the Spinechillers series are currently in production.  In 2017, he recorded Barker's collection of tales, poems and fragments, Tonight Again. Doug has also been heard as the Sith Emperor in the video game Star Wars: The New Republic and contributing spoken word to four albums by Death Metal band Cradle Of Filth.
Doug's theatre work includes his one-man show An Evening With Death. He also showed us his literary skills in the insightful and entertaining book Behind the Mask of the Horror Actor.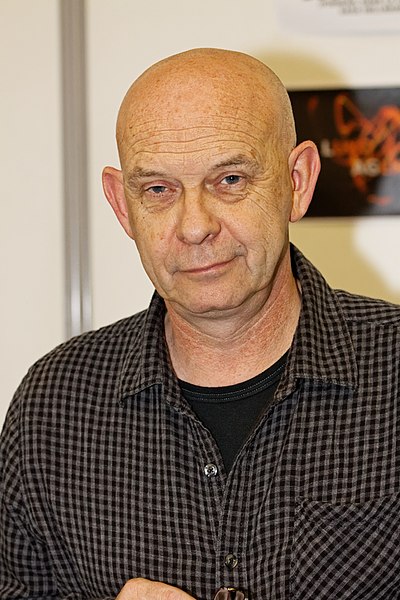 Barbie Wilde is best known for playing the Female Cenobite in Hellbound: Hellraiser II . She's also portrayed a punk gang member in Death Wish 3, a drummer for an electronic band in Grizzly II: The Concert and a robotic dancer in the Bollywood blockbuster, Janbazz. As a member of the music-dance group Shock, she supported artists such as Depeche Mode, Ultravox, Adam and the Ants and Gary Numan in the early 1980s. Barbie also wrote and hosted eight different music and film review TV programs in the UK in the 1980s and 1990s.
Barbie subsequently moved into writing horror and crime with the publication of her first well-received Female Cenobite horror story, "Sister Cilice", for the Hellhound Hearts anthology in 2009.  The publication of her debut novel, The Venus Complex, by Comet Press in 2012 prompted Fangoria to call her "one of the finest purveyor's of erotically charged horror fiction around". Her illustrated collection of short horror stories, Voices of the Damned, published by SST Publications in 2015, was called "sensual in its brutality" and "a delight for the darker senses" in a starred review from Publishers Weekly.
The book is currently available in print and ebook.
More reviews for The Venus Complex:
"The Venus Complex is a delicious collision of noir thriller and visceral horror. Whip-smart devious and jolting!"
—Jonathan Maberry, NY Times best-selling author.
"Wilde expertly charts Michael's diabolical descent into voyeurism, stalking and murder in a trangressive tale that would make Patrick Batemen blush."
—Rue Morgue.
"Damaged people, ultraviolence, murder and explicit sex—what's not to love about her work?…[Wilde] has developed a remarkable flair for the perverse and the poetic that echoes her mentor Clive Barker…"
—Fangoria Magazine #321
"The Venus Complex is tense and fast-paced, dizzying in its bold perversion… Barbie Wilde follows the tradition of Ellis's American Psycho and Oates's Zombie yet breaks new ground in the field of sadistic crime fiction. If you like the lurid and shocking, you'll love The Venus Complex. It's Dexter, without a moral code." —Midwest Book Review