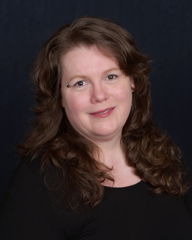 Voice talent Angel Leigh McCoy has a passion for storytelling. For six years, she was a narrator and producer at WilyWriters.com, an audio speculative fiction site dedicated to telling awesome stories with heart.
A professional writer of both fiction and game dialogue/story, Angel has dedicated herself to finding the rhythm and emotion in words.
She has a B.A. in languages, linguistics, and literature; and as narrative designer for Guild Wars 2, she had the distinct honor of guiding performances in professional voiceover sessions with actors such as Yuri Lowenthol, Kari Wahlgren, Troy Baker, Felicia Day, Nolan North, Julie Nathanson, and Fred Tatasciore, to name just a few.
Angel serves as the web director for the Horror Writers Association and has a very special interest in supporting Horror writers and the Horror genre. http://www.angelmccoy.com/voice/
Angel has also done a remarkable Audible narration of  Year's Best Hardcore Horror Volume 3 for Red Room Press, and the editors look forward to working with her again on future projects because "Angel has the voice of a dark angel, the perfect voice for our brand of horror."