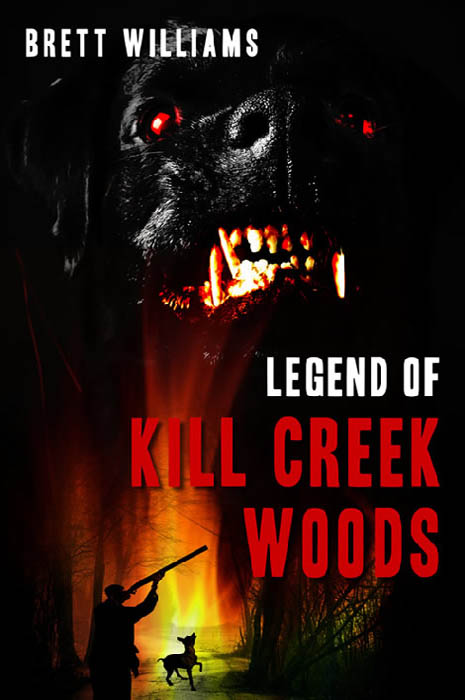 Release Date: April 28, 2014
Length: Novella
Format: Ebook
Available at Amazon and many other online retailers.
Somewhere out in the woods an otherworldly creature born of fire and hate lurks. When the beast emerges, lusting for blood, all that stands between it and the nearby town is a grief-stricken farmer. Supernatural ferocity meets backwoods ingenuity in a horror fable of good versus evil.
"From start to conclusion, Legend of Kill Creek Woods by Brett Williams is a pulse pounding, intense reading experience. Well written and at times insightful, this is some hellish fun fiction to stand up and howl for!"

—Benjamin Kane Ethridge, Bram Stoker Award winning author of Black & Orange and Nomads
Reviews
Hellnotes
"The Legend of Kill Creek Woods kept me riveted from the very beginning. The reader never learns the man's name, but the character is still able to elicit sympathy and understanding. While reading, I thought this was going to be a werewolf story, but was pleasantly surprised at what was really going on.
"I've read many stories by Brett Williams, and have never been disappointed. The Legend of Kill Creek Woods is no exception. Fast-paced and suspenseful, you will root for the man and his beloved dogs to triumph against the creature that has taken up residence in their woods."