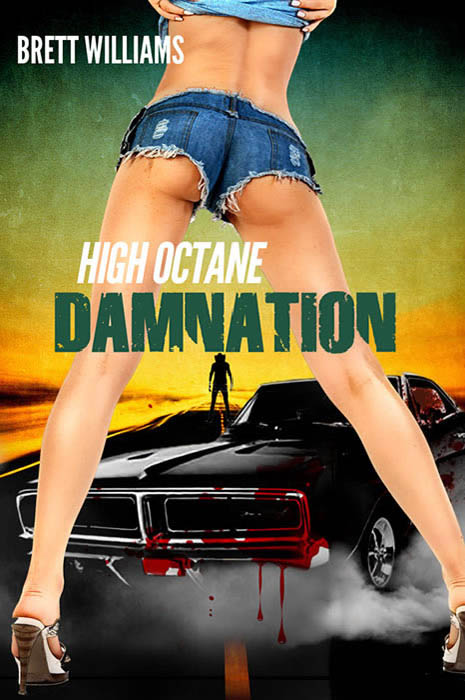 Release Date: December 6, 2013
Length: Novella
Format: Ebook
Available at Amazon and many other online retailers.
Cover and book design by Inkubus
James McGuire is drowning his sorrows at the bar when a stranger offers him the unimaginable. The keys to his dream car and the opportunity to redirect his anger at the man who killed his family. But revenge is only the first stop on the highway to hell. A mob of women as mad as James are set on destruction. And they will do whatever it takes to get what they want. James McGuire, though, remains determined to stay behind the wheel on his trip to high octane damnation.
Reviews
Dirty Merc's Bar and Grill
"Like all the Comet Press titles I've read, High Octane Damnation couldn't be any darker if you turned out the lights and gouged out your eyes. Grief and rage emanate from the characters like flames from coal while Stan, the mysterious cowboy, squirts gasoline onto open wounds just to ensure things remain hot. Sure, taken out of context, some of the language and scenes could upset those with a less-than-iron-clad constitution, but if Brett Williams had toned his work down to a less abrasive level, he wouldn't have captured the emotional turmoil branded onto the characters' souls."
Reviewed the Book
"With a flash car, booze and hot women, I'm pretty sure High Octane Damnation would be the kind of quick, edge of your seat action-filled book men would love. There was never a dull moment and with some fascinating characters and plot twists, I really enjoyed this book."