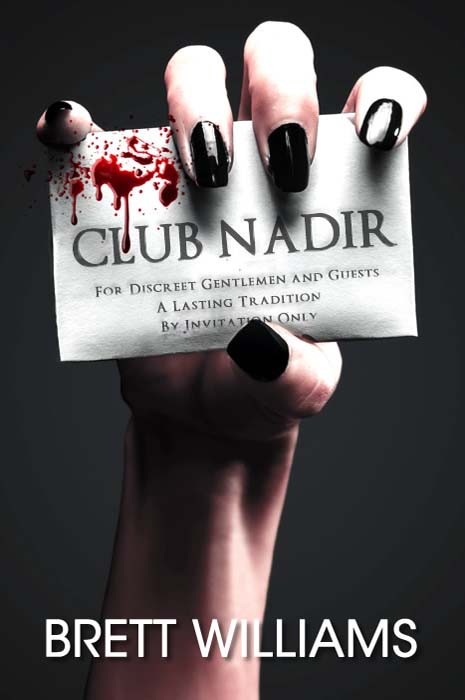 Release Date: December 1, 2014
Length: Novella
Format: Ebook
Available through these and many other retailers:
Amazon | Amazon UK | Barnes & Noble | Kobo | Scribd | Google Play
Cover and book design by Inkubus
Club Nadir
For Discreet Gentlemen and Guests
A Lasting Tradition
By Invitation Only
Audrey Adams has given up on love. She's reached her thirties and enjoys spending time with her cat and reading romance novels. There's only one problem. Her mother's incessant insistence Audrey find herself a man. It just so happens that a sexy young sales executive has invited Audrey to an exclusive club. Now Audrey is in love again. But does she love the inattentive Mark? Or is it the lustful lifestyle that has seduced her? And how low will Audrey sink to receive the sexual gratification she desires?
From the author of FAMILY BUSINESS and THIRD EYE HIGH comes CLUB NADIR, the psychological thriller best described as 50 Shades of Black.
"You will love Brett Williams new book Club Nadir. It's hot and will keep you wanting more." —Jodi Olson, author of Cooper Stud Ranch